About The Young Ones, Yeovil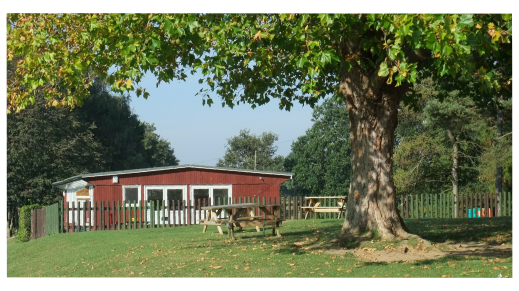 We offer childcare for children aged 2-14 years of age.
The Playgroup is for age 2 years to school age and runs from 9:00am to 4pm.
Our Afterschool is for children aged 4 to14 years and is open from 3pm to 6pm.
The Holiday Club is for children from 4 to14 years and we are open between 8am and 6pm.
Because we do not hold specific sessions, we can offer flexible hours within these times to suit you and your child's needs.
The Young Ones has been running for 43 Years, providing Play School, After School and Holiday Club.
The Young Ones building is one large room, 16.5m x 7.3m, and we have the flexibility to quickly divide this into separate spaces as and when required to suit our children's needs, learning and play. This allows us to create the right environment for children to flourish and make new relationships and learn. We believe we are unique in having two thirds of an acre of play garden. You can see some more of the garden if you click on the Photo Gallery tab.
Jane Bowditch, The Young Ones' manager, is NNEB trained NVQ Level 3 and has over fifty years' experience in caring for children other than her own. Included in her career is a year helping to establish a new nursery school in Canada, and even a period in London as a nanny for a foreign princess. Jane opened The Young Ones in 1976 in Yeovil, and we are now caring for the grandchildren of our first intake!
There are six members of staff with NVQ Level 3 and one assistant and we are always happy to welcome students who are looking for experience in childcare. Between us, the staff has over 125 years' childcare service, but we are all still on a constant rolling training programme, recognising that new and improving requirements and processes are always evolving.
To find out more about The Young Ones, click below to see our full Prospectus, Ofsted report and our Ofsted Certificate of Registration: